Ocala Fence Contractors
---
Looking for fence companies in Ocala, Florida?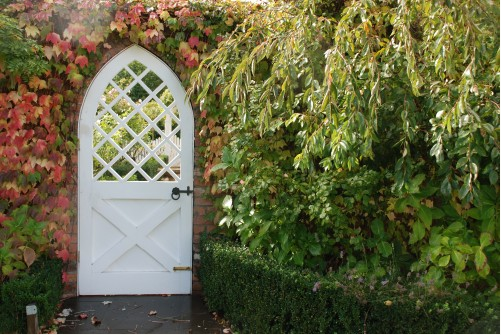 Fence Workshop™ is proud to provide excellent fencing service and supply throughout Ocala, FL. The wonderful community of Ocala is the perfect place to have an elegant fence or outdoor structure. We pull inspiration from the historic Fort King Street and its elaborate Victorian architecture. So no matter if you're looking for an ornamental metal fence or a quaint vinyl picket fence, our commercial and residential fencing company will provide you with excellent service. 
The Fence Workshop™ Difference
At Fence Workshop™ we listen to your fencing needs and build a custom fence to meet them. If you're looking for a commercial black vinyl coated chain link fence to secure your business – we've got you covered.
Endless Options
There isn't a fence that we can't build. Vinyl fences, aluminum fences, pool fences, and split rail wood fences are just a few of the types of fences we specialize in. Even if you're not sure what you're looking for, we work to design around your needs. The most important part is that you're satisfied with your outdoor renovation. Every fence that we supply comes with manufactures best in-class Warranty, to ensure your total satisfaction. 
Superior Industry Experience and Staff Expertise
Our suppliers and contractors are some of the best in the business. Fence Workshop™ is committed to your happiness, and we want to be the name you think of for fencing in Ocala, Florida.
---
Get Started – Shop Our Fences Now!
We know you're getting excited about your new fencing project, and we would love to help. You're just a call or click away from getting started! Our passion is the art of beautiful fences, and we can't wait to share that passion with you to create the dazzling fencing you've been dreaming of. Get started now!
Phone: (407) 490-1277  Email: [email protected]  Get a quote: Online Quick Quote Form
Zip Codes
34470 | 34471 | 34472 | 34473 | 34474 | 34475 | 34476 | 34477 | 34478 | 34479 | 34480 | 34481 | 34482 | 34483