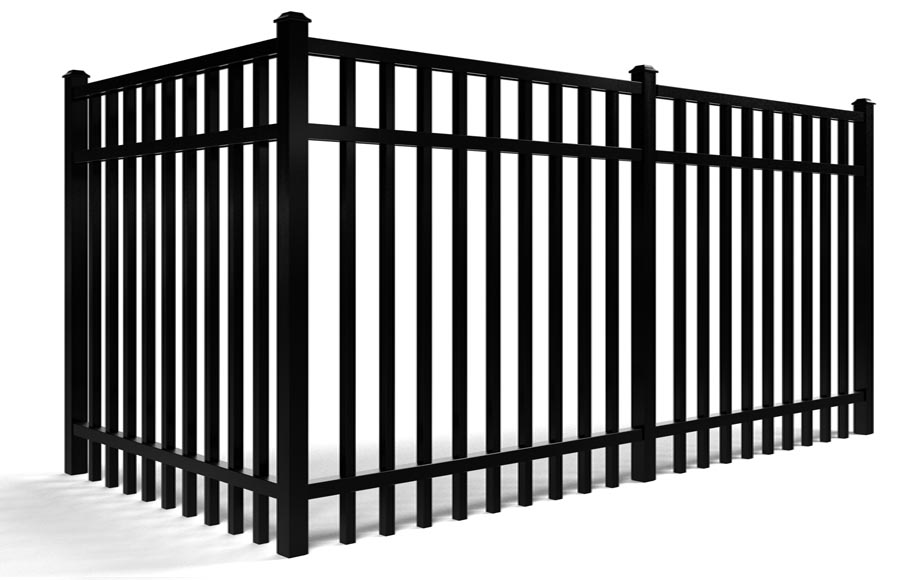 Select your length and styles, we take care of the rest. Fence Workshop sends you everything you need to build your beautiful, new aluminum fence. That's our no hassle guarantee.
PROFESSIONAL TEAM SUPPORT
Why should the customer choose us?
**Due to COVID related delays, we are currently at a 3 – 5 week lead time for delivery on all orders. We appreciate your patience as we work through this difficult time.
Quality Fence Products Made Easy
Here at Fence Workshop, we want to supply the highest quality aluminum fence panels, gates, and accessories to our customer's doorsteps. We also want to make the process as straight forward as possible. Purchasing aluminum fence materials online can be an overwhelming task, especially for those unfamiliar with the process. Fence Workshop creates a user friendly process and offers a variety of options to fit customer's needs. Here at Fenceworkshop.com, our customers can purchase aluminum fence materials a la carte from aluminum fence panels, to aluminum driveway gates and walk gates, to aluminum fence posts and accessories. They can also browse our fence kits which bundle everything needed to build a complete fence in the most commonly searched for styles and footages.
Customer Service Comes First:
You're looking for an excellent customer service experience every step of the way, from your first interaction with us until the job is done exceeding your expectations, and beyond. At Fence Workshop, we pride ourselves on creating that unique customer service experience for each and every person or business we work with. So if you're looking for aluminum fence supply companies in Atlanta, Alpharetta, Apex, Athens, Augusta, Dunwoody, Durham, Lawrenceville, Marietta, Raleigh, Roswell, Sandy Springs, Tucker, Orlando and all across the Southeast; we want to be your go-to fence company!
When it comes to our fence company's continuous efforts to innovate and satisfy customers, we invite you to see that there are simply no limits. Our close-knit team of experienced designers, project managers, wood craftsmen, fencing experts and customer service representatives are qualified to meet your fencing needs in Atlanta, Athens, Raleigh, Durham, Orlando, and other Southeastern cities. We supply countless types and styles of fences, gates and automated gate operators. Our fencing experts are some of the most experienced anywhere, with unparalleled fencing knowledge of pine and cedar wood privacy, wooden board, residential and commercial chain link, metal, aluminum, steel, farm, dog, pool and security fences. Fence Workshop™ also specializes in many other common styles of fencing such as vinyl, picket, split rail, wrought iron and athletic and industrial fencing. Other services provided by us include material supply, fence repair, fence removal, automatic driveway gates, gate openers and access control systems.
Fence Workshop — The Art of Beautiful Fences
A Fence Team that Never Stops Improving!
And if that was all we offered, you might be tempted to think we're just another fence company. We would love to show you why we are so much more. Here's just a few examples of how we consistently exceed expectations with excellence:
– Best In Class Manufacturers' Warranty. Unlike some other fence companies in the Southeast, we are so confident in our products that we gladly offer extensive warranties for every fence product we sell. All of our fence products are American made to the highest standards around.
– Unmatched Experience & Capabilities. Fence Workshop is recognized in the top 2% of fence companies that have American Fence Association Certified Fence Professionals (CPF) on staff, as well as in the top 1% of fence companies that have one or more architects on staff.
– Exclusive designs. Over our years of experience in supplying and designing fences, we have created exclusive designs you can only find from us. We know you have an eye for beauty and value-adding quality; so do we. That's why we're proud to offer you many unique choices for your residential, commercial, or industrial property. With us, you don't have to wonder whether you chose the best fencing for your wants and needs.
– Insured and Bondable. If it does not go without saying, Fence Workshop, is licensed, bondable and fully insured.
Get Started – Shop Our Fences Now!
We know you're getting excited about your new fencing project, and we would love to help. You're just a call or click away from getting started! Our passion is the art of beautiful fences, and we can't wait to share that passion with you to create the dazzling fencing you've been dreaming of. Get started now!
Phone: (404) 973-2911  Email: [email protected]  Get a quote: Online Quick Quote Form