Fence Repair Atlanta, GA
---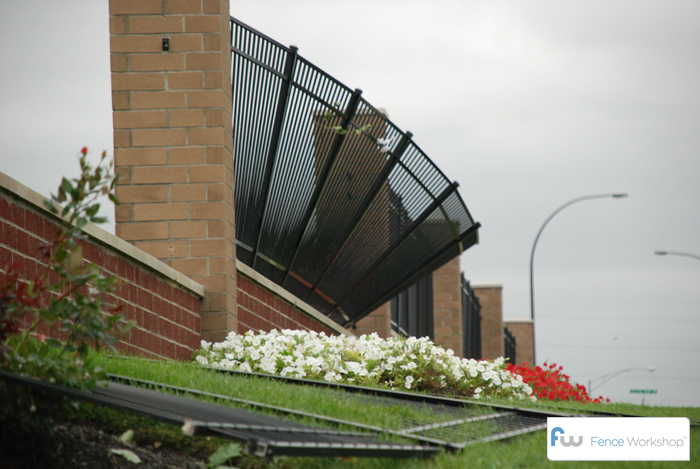 Looking for an Atlanta fence repair company?
Fence Workshop™ is your go-to company for Atlanta fence repair. We handle repairs for all styles of fencing including wood, vinyl, chain link, steel, aluminum, wrought iron and composite fencing. We charge a flat rate per hour for fence repairs and can provide an estimate when you send images and information about the damage to info@fenceworkshop.com. We understand that most Atlanta fence repairs require immediate attention and our location that is 15 minutes from down town Atlanta allows us to provide fence repair service within a few days in most cases. We only send our trained and highly experienced fence professionals out to repair your fence so it's sure to be repaired to the highest level of quality! So if you're looking for fence or gate repair companies or contractors in Atlanta Georgia, look no further than Fence Workshop™!
Common Reasons For Atlanta Fence Repair
The Fence Was Poorly Built and Falling Down
Pickets Are Warping and Coming Off
The Fence Is Old and Showing Wear and Too Much Weathering
A Tree or Limb Has Fallen on Your Fence
A Vehicle has Wrecked into the Fence
Your Fence Has Suffered Storm Damage
---
Get Started – Shop Our Fences Now!
We know you're getting excited about your new fencing project, and we would love to help. You're just a call or click away from getting started! Our passion is the art of beautiful fences, and we can't wait to share that passion with you to create the dazzling fencing you've been dreaming of. Get started now!
Phone: 1-888-802-5252  Email: info@fenceworkshop.com  Get a quote: Online Quick Quote Form
Zip Codes
30301 | 30302 | 30304 | 30305 | 30306 | 30308 | 30309 | 30310 | 30311 | 30312 | 30313 | 30314 | 30315 | 30318 | 30320 | 30321 | 30324 | 30325 | 30326 | 30327 | 30328 | 30330 | 30331 | 30332 | 30334 | 30336 | 30337 | 30342 | 30343 | 30344 | 30347 | 30348 | 30349 | 30350 | 30353 | 30354 | 30455 | 30357 | 30358 |