Vinyl Fences Athens, GA
---
Contractors, Companies and Supply: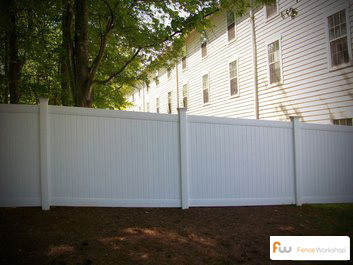 Fence Workshop™ of Athens, GA is a local fence company and leading supplier of vinyl fences and gates. We supply vinyl/PVC picket, privacy and post and rail fencing for residential and commercial customers in and around Athens, Georgia. Athens is a beautiful city from the prominent University of Georgia to the historic and entertaining downtown. From bicycle races to football games, Athens is a lively city that we are proud to build quality fences in.
Vinyl Fence Professionals – Athens, GA:
Vinyl fencing is one of the longest lasting and most aesthetically pleasing fencing options available. While most of our vinyl fences are white, they are also available in brown and off white colors. If you're looking for a professional Athens fence company to supply a vinyl fence for your home or commercial project, we want to be your go-to fence company.
Why choose Fence Workshop™ for vinyl fencing in Athens, Georgia?
We supply all styles of vinyl fencing (privacy, picket, post and rail).
We supply vinyl fencing to residential customers and commercial contractors alike.
Our vinyl fences are built to last and have interior walls that are up to 3x as thick as comparable vinyl fences.
Our vinyl fences are partially made from recycled materials.
Our vinyl fences come with a best in class manufacturer warranty.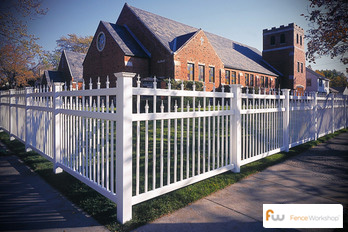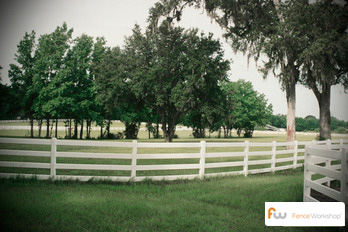 We Also Supply These Other Types of Fencing in Athens, Georgia:
---
Get Started – Shop Our Fences Now!
We know you're getting excited about your new fencing project, and we would love to help. You're just a call or click away from getting started! Our passion is the art of beautiful fences, and we can't wait to share that passion with you to create the dazzling fencing you've been dreaming of. Get started now!
Phone: (404) 973-2911 Email: [email protected] Get a quote: Online Quick Quote Form