Vinyl Fence Supply Altamonte Springs, FL
---
High Quality Vinyl Fencing Delivered To Your Door: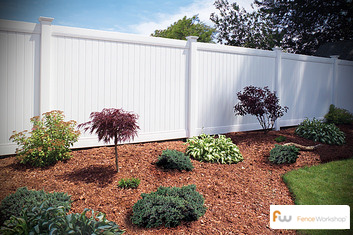 Fence Workshop™ of Altamonte Springs, FL is a leading supplier of vinyl fences and gates. We supply vinyl/PVC picket, privacy and post and rail fencing for residential and commercial customers in and around Altamonte Springs, Florida. Vinyl fence supply in Altamonte Springs, FL is Fence Workshop's specialty – we make the process easy and stress free.
Why Choose Vinyl For Your Altamonte Springs Fence:
Vinyl is a great material to build with, pleasing on the eye and long lasting. It can look perfect around your neighborhood home or your downtown Altamonte Springs business. Vinyl fencing is one of the longest lasting and most aesthetically pleasing fencing options available.
Altamonte Springs Vinyl Fence Color Options:
While all of our vinyl fences are available in white, some styles are also available in "mocha" and "off white" colors. The "mocha" option has the look of wood grain, making it great for those needing to adhere to HOA policies requiring wood fence. Love wood fencing but hate warped boards and constant upkeep? Be the envy of your neighbors with a sleek looking "wood grain" fence without the headaches that come with wood fencing. Ask us today about our unique vinyl fencing options, and set yourself apart.
Why Choose Fence Workshop™ for Vinyl Fence Supply Altamonte Springs, FL?
We supply all styles of vinyl fencing (privacy, picket, post and rail).
We supply vinyl fencing to residential customers and commercial contractors alike.
Our vinyl fences are built to last and have interior walls up to 3x as thick as comparable vinyl fences.
Eco-Friendly via recycled materials.
Our vinyl fences come with a limited lifetime manufacturer's warranty.
Browse Our Vinyl Fence Options: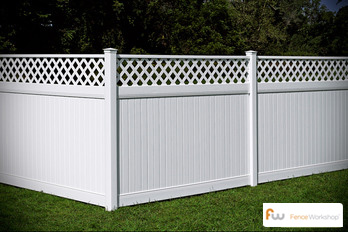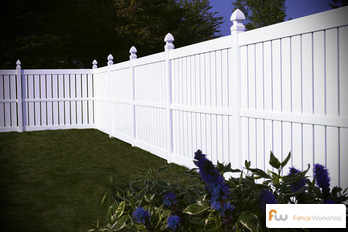 ---
We Also Supply These Other Types of Fencing in Altamonte Springs, FL:
---
Ready to purchase high quality fencing materials? Our easy-to-use online shop makes purchasing beautiful new fencing a breeze! Browse our selection of fences and with just a few clicks, your new fencing can be delivered to your doorstep. We can't wait to work with you!
Phone: (404) 973-2911 Email: info@fenceworkshop.com Get a quote: Online Quick Quote Form