Structural Fences vs Hidden Invisible® Brand: Don't Tase me Bro!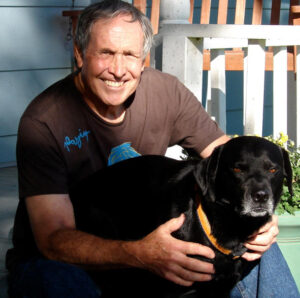 For a dog to be healthy, he needs to get some exercise.  A dog chained in the backyard will not grow into the happy and lovable partner you're hoping for. For this reason, it is important to have a dog fence that provides a secure place to run and play, while keeping them in and other dogs out! Below we have laid out some of the differences in structural fence styles and hidden Invisible® Brand fence styles, and how they can affect your dog.
Structural
Erecting a visible, or traditional dog fence is the most straightforward way for you to contain your do. The cheapest and quickest way to make a dog fence is to use wood and wire. Wood and wire fences as well as residential chain link fences often fall under $10 per foot while all other wood, and vinyl styles are over $10 per foot. For a more permanent dog fence, we strongly suggest a solid or semi-solid wood privacy fence, wood picket fence or ornamental metal fence. These fences can stand up to pawing, scratching and are much harder for a dog to climb.
Hidden Dog Fences
In wireless dog fences, a transmitter is placed in the middle of the area where you would like to contain your dog. The transmitter sends a signal to the surrounding area that sets out the perimeter of your property. Your dog wears a receiver collar that beeps when your dog is reaching the edge of your property. If the dog continues to move towards the perimeter, the collar will give your dog a mild shock. An underground dog fence is similar to a wireless dog fence, except that the perimeter is defined by laying underground cables that trigger your dog's receiver collar. At Fence Workshop™, it's no secret that we despise underground and Invisible® Brand fencing because of their low functionality and cruelty to dogs. Invisible fences don't keep other dogs out and put your dog at danger. Furthermore, repeatedly shocking a dog can cause both physical and phycological damages. For these reasons, we do not install these underground and Invisible® Brand fencing.
Read More Blog Posts on Dogs