Selecting a Fence to Create Privacy or a Visual Barrier
When starting the process of selecting a fence style to build for your residential home or commercial business, the first element you must determine is the functions you desire your fence to have. The most commonly requested functions are to create privacy and or a visual barrier, enhance security, act as a deterrent, keep dogs and other animals in and out, surround a pool and reduce sound. In this post, we focus on selecting a fence to create privacy or a visual barrier.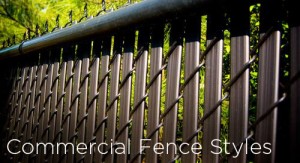 Creating a Visual Barrier for a Commercial Property
For commercial and industrial applications, commercial chain link fencing with privacy slats or screening is the most common solution to provide a visual barrier. We supply a full line of Ameristar™ steel and aluminum fences that have optional inserts that provide privacy out of your standard metal fence. Other commonly requested options for commercial applications include concrete walls, vinyl or wood privacy fences.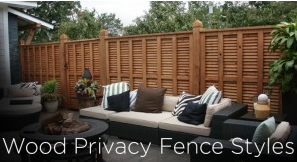 Create Privacy for Your Home
For residential applications, a 6 foot vinyl or wood privacy fence is the most common solution. We supply a variety of privacy fence styles that are solid and provide full privacy, but also have a number of semi-privacy fence styles that allow some visibility and light to pass through. Shadowbox fencing is one of our most popular privacy fence styles that provides semi-privacy.
Get Started – Shop Our Fences Now!
We know you're getting excited about your new fencing project, and we would love to help. You're just a call or click away from getting started! Our passion is the art of beautiful fences, and we can't wait to share that passion with you to create the dazzling fencing you've been dreaming of. Get started now!
Phone: (404) 973-2911 Email: info@fenceworkshop.com Get a quote: Online Quick Quote Form