Gate Openers in Raleigh, NC
---
Gate Openers in Raleigh, NC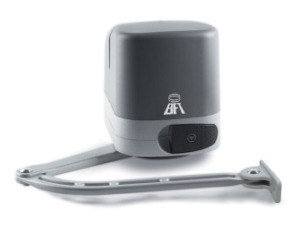 When considering automating a gate in Raleigh, North Carolina, it's important to choose the right gate opener for your needs. There is a fine balance between too much and too little power. Take into consideration the following things when choosing a gate opener: the weight and size of the gate, an estimation of how many times it will be opened and closed a day, how you want to control the access and how you plan to power the gate. Our sales staff are experts with a variety of access methods including telephone, intercom, digital keypad, clicker and many more. Fence Workshop™ can help you answer all of these questions and narrow down the wide array of gate openers to the one that's perfect for you.. As overwhelming as it may seem, we are here to assist you in selecting the right gate opener, supplying it and delivering it to your doorstep. Browse our gate automation options here. We deliver to the entire Raleigh, NC area and will be happy to answer your questions before making your purchase.
Gate Operator Options
We supply the following gate operators in Raleigh, NC. Also, check out our questions and answers about gate operators.
DoorKing™ is one of the most common gate operating systems we install. Doorking is one of the best known manufacturers of gate operating products.
LiftMaster™ is the brand name for various gate operators manufactured by Chamberlain. LiftMaster is designed to make life easier for all home and business owners.
BFT™  has more than 25 years worth of experience in manufacturing some of the most dynamic and market revolutionizing automated gate operating products. 
Linear™  has more than 50 years of experience in automated driveway gate systems. Their products can fulfill any gate and security needs of any customer. 
FAAC™ At Automatic Gates and Access Control, we provide and install various automatic gate operators and openers provided by FAAC. 
Elite™ manufactures some of the top of the line and best in the world products in the arena of automated gate operators and openers. They provide everything from residential, commercial, business to industrial automation.
HySecurity™ has been designing and building automated gate operators for more than 40 years, and tests every operator design for millions of cycles before approving.
GTO™ automatic gate openers and gate systems have been sold around the world for over 20 years. GTO is one of the leading distributors and designers of electric gate openers.
Mighty Mule™ is one of the most basic yet efficient automated gate operators and openers provided and installed by Automatic Gates and Access Control. 
---
Get Started – Shop Our Fences Now!
We know you're getting excited about your new fencing project, and we would love to help. You're just a call or click away from getting started! Our passion is the art of beautiful fences, and we can't wait to share that passion with you to create the dazzling fencing you've been dreaming of. Get started now!
Phone: (919) 348-2727  Email: raleigh@fenceworkshop.com  Get a quote: Online Quick Quote Form
Zip Codes
27601 | 27605 | 27608 | 27609 | 27612